Monday Morning Coffee
It is a great way to meet new and old members of IWCK and share information about life, events and get aquatinted with some cool places around beautiful Kyiv. It is nice to meet each other and to get to know different coffee houses and cafes. A new venue will be introducing each month. Information on the meeting spots will be published on facebook before the meeting.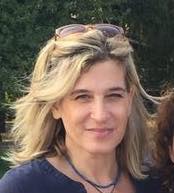 Please contact group leader Christine El-Hifnafi at coordinator@iwck.org if you would like to join this group.
To see the full list of Interest Groups, follow the link.