History
Write to us via coordinator@iwck.org or visit our Facebook page! 
The International Women's Club of Kyiv (IWCK) was founded in 1992 by a small group of expatriate women in the newly independent Ukraine. In 2021 we thus celebrate our 29th Anniversary! We invite people of any gender to join our club!. Our members are (partners of) diplomats, those who have relocated to Ukraine for work, and Ukrainians with an international outlook who feel connected to the goals of IWCK.  We are both a social community, and a charitable organization, and our members take part in both aspects of our club. We are happy to welcome new members! 
Social (distancing) activities
Currently, we have over 100 members from different backgrounds and countries. While our club language is English, at our GM's and other meetings, you can hear French, Ukrainian, German, Italian, Russian, Spanish, Japanese, and many other languages. We have 25 interest groups, from language groups to art visits to sports and cooking. You can join as many as you like! We meet monthly at our General Meetings (GM), we do this online for the time being. In our GM's, we catch up on life with coffee and snacks, and we always invite an exciting keynote speaker. Our 25 interest groups meet every week (online and offline).
Charity
We are registered as a non-profit charity organization. This means that we direct all of our financial activities to raise money for charity. Our main fundraising event was our annual Charity Bazaar. Due to the uncertainties regarding the Covid19, we have had to cancel the Charity Bazaar for 2021. Instead of this one big event we will organize few smaller events: a Charity walk , an Art Auction, a Food basket auction, a Women's brunch, an International Food festival. Each event will be dedicated to one or two specific NGOs we know, and we trust.
Our charity work includes also a monthly food delivery service.
We are always looking for volunteers, even if it's a one-time contribution. Please contact fundraising@iwck.org  for donations, to volunteer, and with any leads that could help us achieve our charity goals.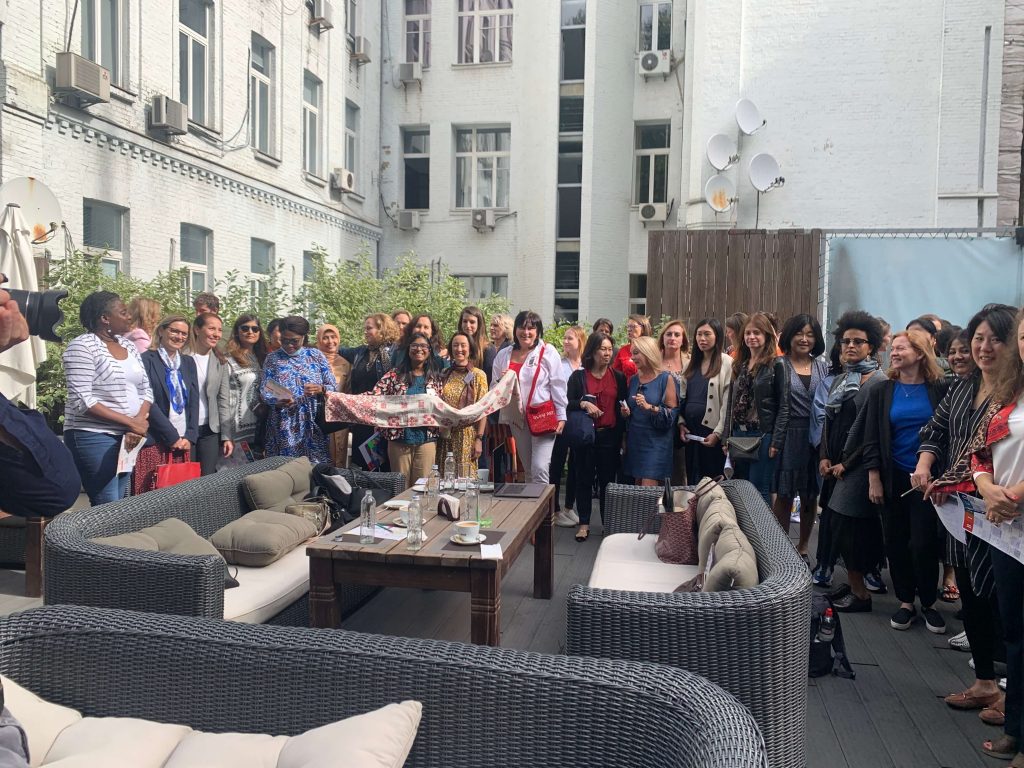 Benefits of the Membership

Our Interest groups are great for socializing, improving your talents and learning new languages with native speakers.

Join in on exclusive cultural events to learn more about different countries and cultures, and meet new friends during social events.

Help those in need and support the local community by volunteering for IWCK charitable initiatives.
Steering Committee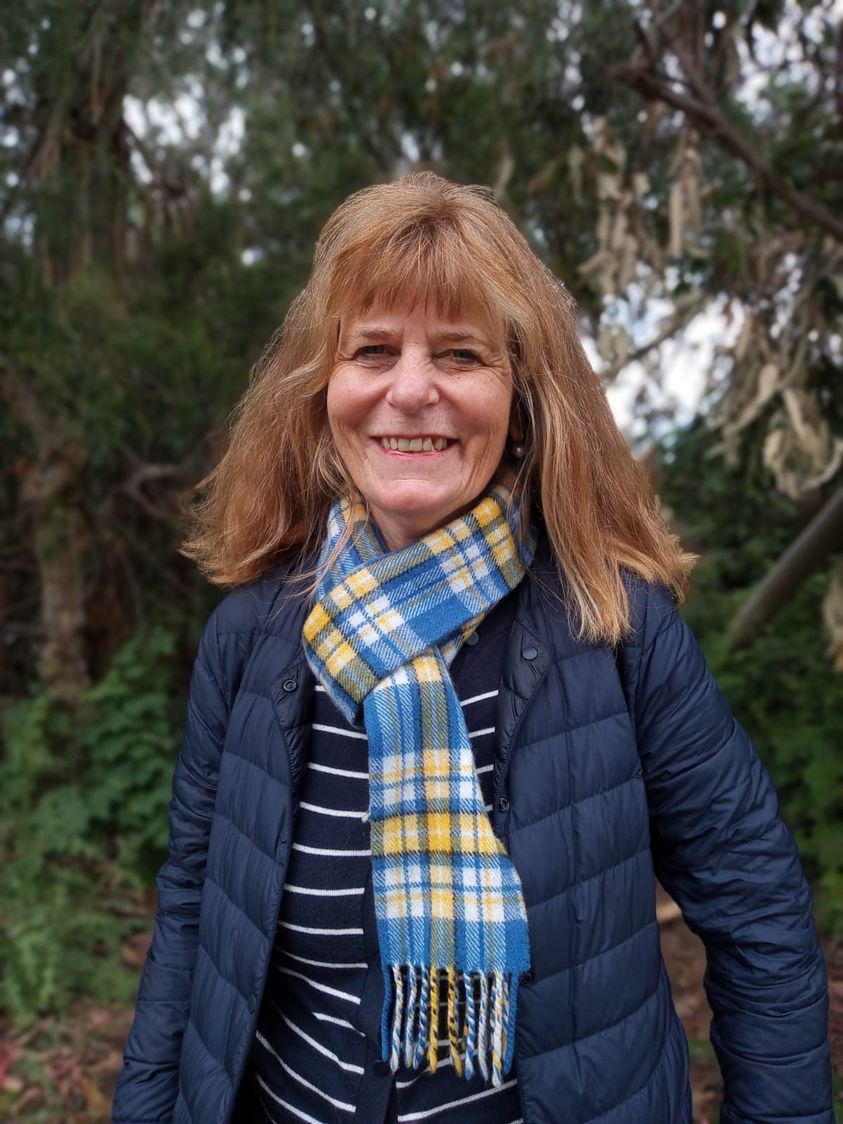 President
Elizabeth Kourkov
Elizabeth Kourkov
I am a British teacher of English and have lived over half my life in Ukraine because my husband, the Ukrainian author Andrey Kurkov, only ever wanted to live in his home city of Kyiv. We have 3 adult children, all living here at the moment. I consider that charity projects are central to IWCK's work in Kyiv, but the club also has an important role in making life easier and more interesting for Kyiv's ex-pat community. I love singing and enjoy running IWCK's online Singing Group.
Vice-President
Lilit Nazaryan
Lilit Nazaryan
My name is Lilit Nazaryan, I am spouse of Ambassador of Republic of Armenia. I am already 
two 
years living in Kyiv.
Kyiv is not a new place for me as our first posting in 1996 was in Kyiv too. I love Kyiv very much.
Previously we have been posted in Ukraine, Georgia and Italy after my husband had been in politics for 10 years. His last post was spokesperson of Prime Minister of Armenia.
I am lecturer at Yerevan State University as well as regional representative of German company Helia.
During my husband's career I had always been involved in public activities. I have been very active member of IWA in Georgia and Italy. I have been one of organizer of Christmas Baazars in Armenia organized IWA of Armenia. As wife of spokesperson of Prime minister I have been co-founder of first ladie's, Mrs. Anna Hakobyan's, charity organization MY STEP.
I would like to apply for vice president of IWCK. I will try my best to be helpful for IWCK.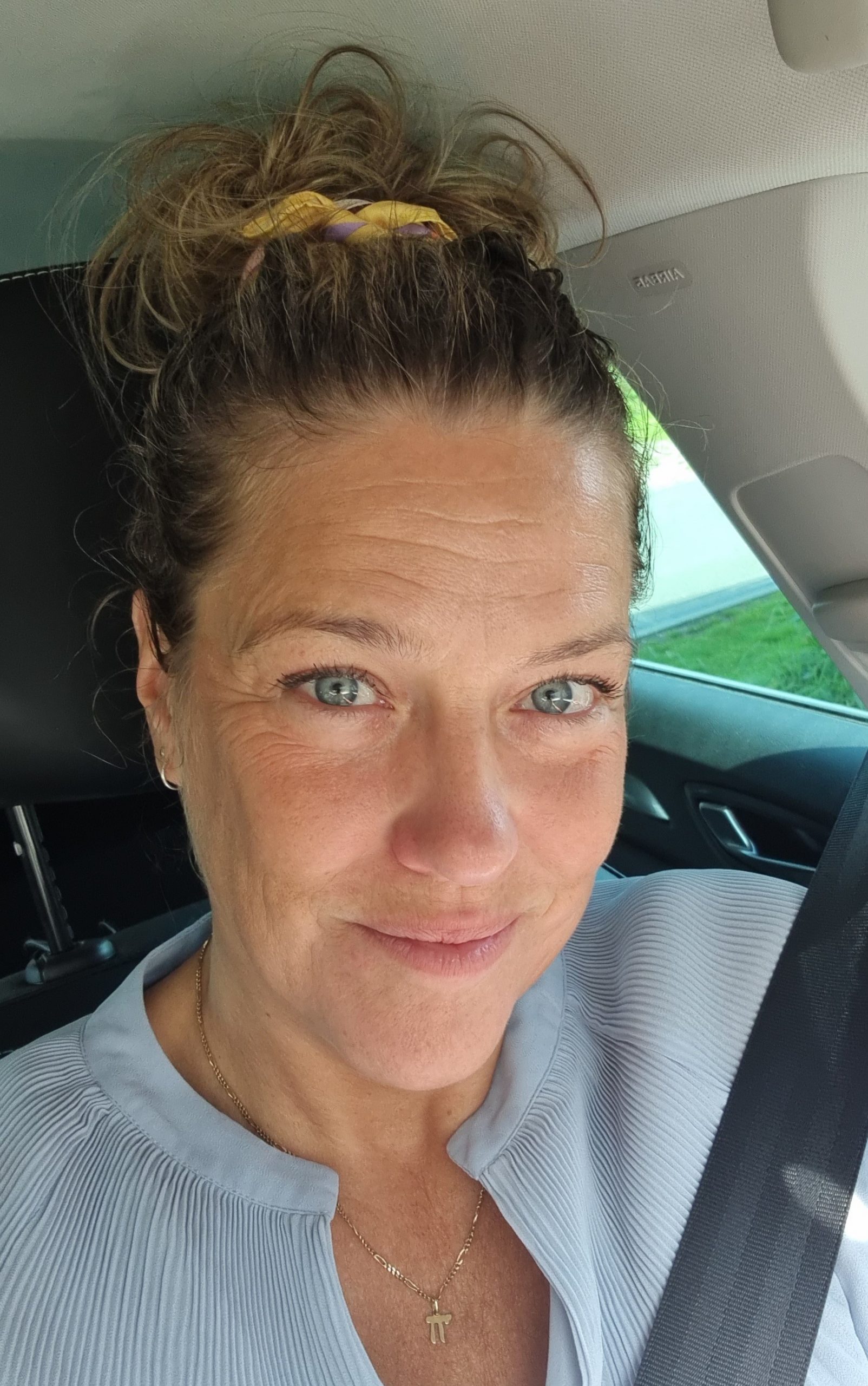 Head of Charity
Regina Kerkhof
Regina Kerkhof
I really want to stay involved by IWCK/Ukraine in this horrible times and I hope me and my husband will be able to come back to Kyiv soon, we only lived in Kyiv for 3 months when war started. Before I worked with (homeless) people in difficult situations as a social worker and I think that is the main reason why I feel head of charity will fits me the most.I have a Bachelor degree in Social Work. I worked 7 years for Salvation Army and 7 years for a menthal health organisation. I was a compulsory education officer with investigative powers for 3 years. I am a certified Rock and Water trainer/coach and NLP Practitioner. Also I volunteered for a refugee organization, and at an elementary school in a class for (Ukrainian) refugee children. Since we are back in Holland I immediately started collecting money and goods for Ukraine in cooperation with Angelina Kucheruk, she is originally from Khmelnytskyi and lives in Holland for over 12 years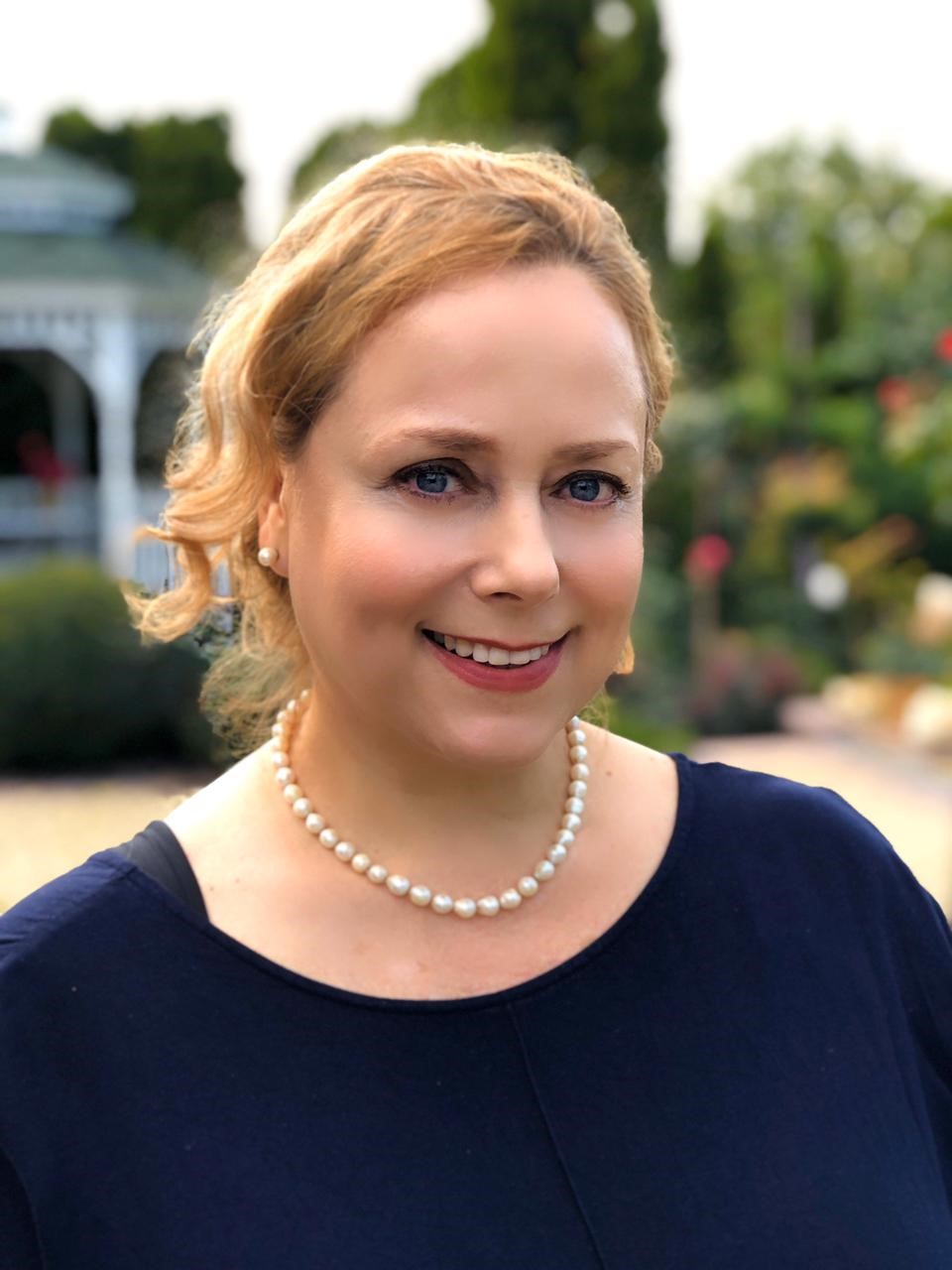 Secretary
Chrisna Groenewald
Chrisna Groenewald
As the spouse of a South African diplomat, I had the wonderful opportunity to live in Kyiv for the past four years. I must admit, I fell head over heals in love with this breathtakingly beautiful country with its history, rich culture, language and courageous people. Being an IWCK member also played a significant role in this life changing experience which I will forever treasure alongside the life long friends I made from around the world.
I was privileged to serve as president of IWCK the past two years. It was a great honour to fulfil this role during this tragic but consequential time in history in Ukraine. Even though we will soon move back to Pretoria, I will remain in service of IWCK in the role of secretary which I would be able to volunteer from the other side of the world.
I am also blessed to be the mother of three handsome sons. After one year of military service, I obtained a BA-Law Degree from the University of Johannesburg. I also had the wonderful privilege to travel the world as a Flight Attendant. Travelling expanded my views and opinions in a significant way and left me deeply intrigued and respectful of all the beautiful cultures and people of our planet. It also exposed me to life's injustices and the hardships of too many people. As a young mother, I made a personal decision to dedicate my life in service of those less fortunate.
In 2007 I started my journey in the NGO sector in South Africa where I gained immeasurable experience and skills as a frontline worker. I also had the immense opportunity to establish and manage a Not For Profit Organisation.
I have found my life's purpose through the work that I do. I am highly motivated, positive, resilient and unashamedly ethical. I will always give my best no matter how small or insignificant the task. I strive to be a contributing member of society, feeling passionate to serve mankind and being part of making the world a great place for all.
Treasurer
Mila Stupnikova
Mila Stupnikova
I joined IWCK to get involved with charity, the local community and meet like-minded international women. I hope the club continues and gets better with every new year and member
Head of Membership
Yumi Terajima
Yumi Terajima
I worked for Panasonic in Japan for seven years and handled International Relations/Logistics. I have been living in Eastern European countries as a expat for more than 21 years, and it includes living in Ukraine for 11 years. Before Russian Invasion started, I taught Japanese language to Ukrainians. Currently I am living in Warsaw, and remotely joined Steering Committee as Membership.I would like to continue this role and contribute to keep IWCK going on in this unprecedented hard time for Ukraine, what I call home.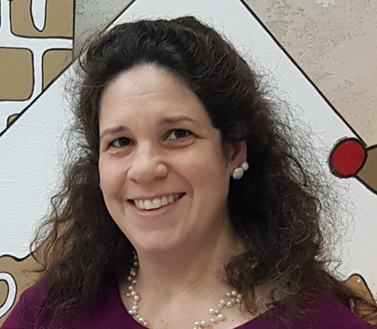 Member of Board of Overseers
Helen Garbuz
Helen Garbuz
Hello, my name is Helen Garbuz, and I am originally from the United States. I have lived in Kyiv since 1998 and have been an IWCK member since 2009. I served on IWCK's Steering Committee from 2015-2018 as Secretary after a few months as Head of Membership. I also served several years on the Charity Committee. I am married to a Ukrainian and have two children at Kyiv International School. In addition to being a mother, I also grow organic fruits and vegetables marketed through "Helen's Veggies."
IWCK has meant a lot to me over the years, from providing support as I learned to be a full-time mom to providing growth, challenges and professional development opportunities. I would be honored to serve as a Member of the Board of Supervisors for the 2023-2024 season.
FAQs about the membership
Who can join IWCK?
IWCK Membership is open to anyone, regardless of nationality, background, and gender. Our membership is comprised of people from the international community but we also welcome Ukrainians who have social and cultural links with the international community.
When should I join IWCK?
You may join IWCK at any time.  Our membership year runs from September to June, although many of our Interest Groups continue to meet throughout the summer.
How much does it cost?
The fee for the 2021-2022 season is 2500 UAH. Your membership dues cover the costs of our General Meetings and general office needs.  Any surplus from membership dues goes to our charity fund to support projects in Kyiv.
What are the benefits of joining IWCK?
Being an IWCK member gives you lots of benefits. IWCK is a network of local and expatriate women and men who are united by their love for Ukraine and their wish to help people. Therefore, becoming our member, you are bound to make connections that will enrich your life in Kyiv (and beyond!).
Secondly, you'll have an opportunity to attend all events, organized by IWCK for its members (entertainment events, parties, tours in and around Kyiv, charity events).
Press
Journalists who need information or an interview with the International Women's Club of Kyiv representatives can expedite their inquiry by providing details regarding the nature of their request via email. This information will make it easier to quickly answer your questions or connect you to the right spokesperson. Please send your email to our Head of Communications Anna Jüngen at communication@iwck.org or to our office coordinator Olena at coordinator@iwck.org.
You can also download our press-releases on IWCK Charity Bazaar: