History
Fill in the form below to join us, or write to us via coordinator@iwck.org or visit our Facebook page! 
The International Women's Club of Kyiv (IWCK) was founded in 1992 by a small group of expatriate women in the newly independent Ukraine. In 2021 we thus celebrate our 29th Anniversary! We invite people of any gender to join our club!. Our members are (partners of) diplomats, those who have relocated to Ukraine for work, and Ukrainians with an international outlook who feel connected to the goals of IWCK.  We are both a social community, and a charitable organization, and our members take part in both aspects of our club. We are happy to welcome new members! Join us here via the website or send an e-mail to coordinator@iwck.org.
Social (distancing) activities
Currently, we have over 100 members from different backgrounds and countries. While our club language is English, at our GM's and other meetings, you can hear French, Ukrainian, German, Italian, Russian, Spanish, Japanese, and many other languages. We have 25 interest groups, from language groups to art visits to sports and cooking. You can join as many as you like! We meet monthly at our General Meetings (GM), we do this online for the time being. In our GM's, we catch up on life with coffee and snacks, and we always invite an exciting keynote speaker. Our 25 interest groups meet every week (online and offline).
Charity
We are registered as a non-profit charity organization. This means that we direct all of our financial activities to raise money for charity. Our main fundraising event is our annual Charity Bazaar. It is one of the most significant fundraising events in Ukraine, and last year we raised over 3,5 million UAH! Each year on the first weekend of December, our Bazaar brings together embassies and many local volunteers to create a spectacle. We are trying hard to come up with a solid plan to organize our Bazaar also under the current circumstances. With the money we raise we finance and otherwise help NGOs that work together with and for women, sick children, disabled and elderly people, and refugees. Our charity work includes a monthly food delivery service.
We are always looking for volunteers, even if it's a one-time contribution. Please contact charity@iwck.org  for donations, to volunteer, and with any leads that could help us achieve our charity goals.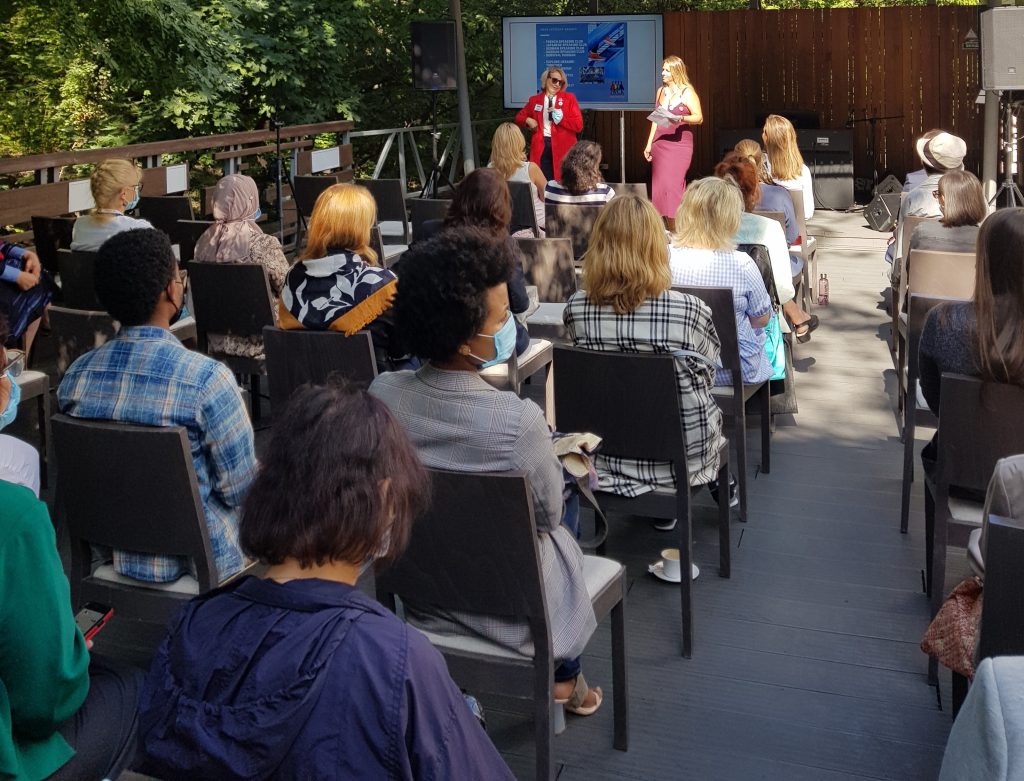 Benefits of the Membership

Our Interest groups are great for socializing, improving your talents and learning new languages with native speakers.

Join in on exclusive cultural events to learn more about different countries and cultures, and meet new friends during social events.

Help those in need and support the local community by volunteering for IWCK charitable initiatives.
Steering Committee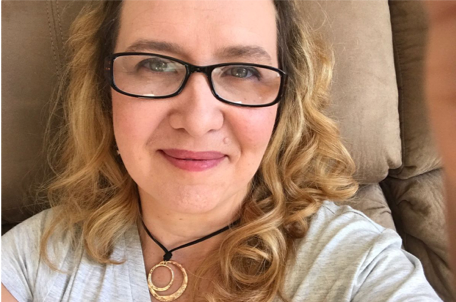 President
Sarah Poole
Sarah Poole
I am from the outdoor state of Oregon, mother of three teenage boys.
I have always loved farm life and dream of creating beauty with natural
everyday things, including food that tastes great AND looks beautiful
too. I look forward to finally getting my pottery studio up and running
and planting a French-style potager garden. I love connecting with
people of all sorts. I have not met many people that I can't find
something worthwhile in or an intriguing aspect, and I can spend hours
hearing someone's story.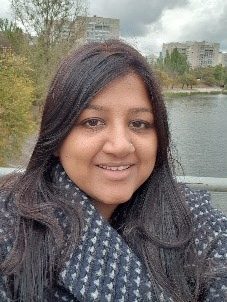 Vice President
Shalini Todi
Shalini Todi
I came from India to Ukraine in 2007. Having a doctorate in Education and Human Development, I truly believe in giving back to the society in which we live, as even small helping hands can bring a big change in someone's life. Presently, I am working as a creative director for my fashion brand in Kyiv. I have two boys who are studying in Kyiv. My hobbies are painting and cooking. In IWCK I love working for the Bazaar Boutique booth and I also run a cooking club.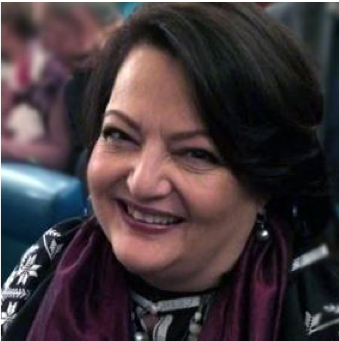 Secretary
Lydia Matiaszek
Treasurer
Julia Sotnichenko
Julia Sotnichenko
I was born in Kyiv, Ukraine. I have a degree in Applied mathematics and
in Finance and Credit. I am married; my husband is Bulgarian. We have
two sons. The elder son graduated from university, works, and is
married. The younger son (13 years old) is in school. Since I became a
member in 2015, IWCK has become an essential part of my life. I
especially like our Cooking group and Monday's morning coffee Chat. I
miss everyone now!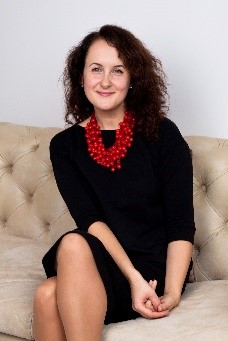 Head of Charity
Elena Jidobin
Elena Jidobin
'I am a development management professional, coming from Moldova and interested in bringing positive changes to the lives of people in Ukraine.'
Head of Fundraising
Alexandra Popova
Alexandra Popova
I was born in Varna, Bulgaria, and lived there until I moved to Sofia for my
master's degree in Marketing. I'm married, have two boys (9 and 4). We
arrived in Kyiv in 2018 and it is our second posting after being in Lebanon
for four years. I like to meet new people, to try new dishes, to visit new
places, to discover new things, and to add diversity to my everyday life I
enjoy sports, and this is my way of letting go of stress.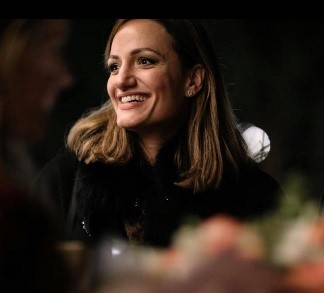 Head of Hospitality
Jovana Masa Pucarević
Jovana Masa Pucarević
I am originally from Serbia and I have been living in Kyiv for the past three years. I am an optimist by nature, a banker, and a coach by profession, and a mother of three global citizens by choice. As Head of hospitality, I give a warm welcome to our new members, and I am looking forward to helping you create meaningful connections in a "home away from home." Join us and share your story because it is easier to grow together :)
Membership Coordinator
Christine El-Hifnawi
Christine El-Hifnawi
I arrived in Kyiv with my husband in January 2019 from Washington, DC.
Joining IWCK was one of the first things I did and it introduced me to a
wonderful group of people. I left my job in fundraising and was very
ready to do that after being in the same position for over 10 years! I have
two lovely daughters, 19 and 21, who are both at university in the US
right now, and I miss them very much. My favorite place to be is outside,
walking, or park bench sitting. The best part of Kyiv for me is all the
good restaurants, especially the cocktails.
Head of Interest Groups
Elena Benetta
Elena Benetta
Hi all! It is my 4th year at IWCK and 2nd year as a Steering Committee
member. As a Head of Interest groups, I would like to make your time in
IWCK amazing! I will share my love for Ukraine through its culture, bringing more activity to our everyday life, involve you in social meetings within different interest groups, let you taste original Ukrainian cuisine, try out things which you wanted to try all your life but didn't know where to start. IWCK offers a lot of that! We will make this year unforgettable, not just because of COVID. Join us at Interest groups and all the events! Few words about myself: I was born in Kyiv but lived abroad for quite some years. I joined IWCK four years ago and it has been the most pleasant
experience until now. I run my own business company in managing
international exhibition events. I love reading, traveling, and discovering
new territories.
Head of Communications
Anna Jüngen
Anna Jüngen
I was born and raised in Amsterdam and moved to Kyiv in October
2018 with my husband and two kids. We brought seven
bikes because we just can't live without them. Message me if you need
any info on biking in the city! Previously, I was a lecturer in Public Administration at several Dutch universities, and I love helping people learn new things and change their perspective. I am now getting a communication, media&design degree, which fits perfectly with my work at IWCK.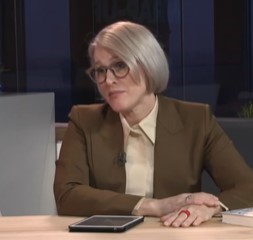 Member of Board of Overseers
Kari Hiepko Odermann
Kari Hiepko Odermann
From 2013-2017 I was active in a similar group in India, Delhi Network. There, I managed the organizations marketing activities, including branding, online and social media, and event strategy. I also created and designed complete social media marketing campaigns during my tenure and gained valuable fundraising experience. My current work load will not allow for me to be as proactive with IWCK but I will support the group as a supervisor.
We make sure IWCK can continue to welcome everyone, and we ensure the club follows Ukrainian laws and our own charter.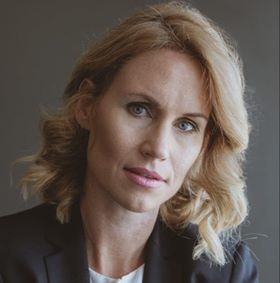 Сo-Head of Charity
Alenka Gojčič
Alenka Gojčič
I have completed two terms as a treasurer on the IWCK SC. Since last
year I have been more involved in the whole charity process and I
wanted to do more. I am looking forward to helping Elena J this year, to
relieve her from enormous amount of work. I hope I can serve her and
IWCK as much as possible.
Member of Board of Overseers
Tanya Prosvirina
Tanya Prosvirina
To make sure IWCK can continue to welcome everyone, we
as supervisors ensure the club follows Ukrainian
laws and our own charter.
FAQs about the membership
Who can join IWCK?
IWCK Membership is open to anyone, regardless of nationality, background, and gender. Our membership is comprised of people from the international community but we also welcome Ukrainians who have social and cultural links with the international community.
When should I join IWCK?
You may join IWCK at any time.  Our membership year runs from September to June, although many of our Interest Groups continue to meet throughout the summer.
How much does it cost?
The fee for the 2020-2021 season is 2500 UAH. Your membership dues cover the costs of our General Meetings and general office needs.  Any surplus from membership dues goes to our charity fund to support projects in Kyiv.
What are the benefits of joining IWCK?
Being an IWCK member gives you lots of benefits. IWCK is a network of local and expatriate women and men who are united by their love for Ukraine and their wish to help people. Therefore, becoming our member, you are bound to make connections that will enrich your life in Kyiv (and beyond!).
Secondly, you'll have an opportunity to attend all events, organized by IWCK for its members (entertainment events, parties, tours in and around Kyiv, charity events).
Press
Journalists who need information or an interview with the International Women's Club of Kyiv representatives can expedite their inquiry by providing details regarding the nature of their request via email. This information will make it easier to quickly answer your questions or connect you to the right spokesperson. Please send your email to our Head of Communications Anna Jüngen at communication@iwck.org or to our office coordinator Olena at coordinator@iwck.org.
You can also download our press-releases on IWCK Charity Bazaar: