History
Write to us via coordinator@iwck.org or visit our Facebook page! 
The International Women's Club of Kyiv (IWCK) was founded in 1992 by a small group of expatriate women in the newly independent Ukraine. In 2021 we thus celebrate our 29th Anniversary! We invite people of any gender to join our club!. Our members are (partners of) diplomats, those who have relocated to Ukraine for work, and Ukrainians with an international outlook who feel connected to the goals of IWCK.  We are both a social community, and a charitable organization, and our members take part in both aspects of our club. We are happy to welcome new members! 
Social (distancing) activities
Currently, we have over 100 members from different backgrounds and countries. While our club language is English, at our GM's and other meetings, you can hear French, Ukrainian, German, Italian, Russian, Spanish, Japanese, and many other languages. We have 25 interest groups, from language groups to art visits to sports and cooking. You can join as many as you like! We meet monthly at our General Meetings (GM), we do this online for the time being. In our GM's, we catch up on life with coffee and snacks, and we always invite an exciting keynote speaker. Our 25 interest groups meet every week (online and offline).
Charity
We are registered as a non-profit charity organization. This means that we direct all of our financial activities to raise money for charity. Our main fundraising event was our annual Charity Bazaar. Due to the uncertainties regarding the Covid19, we have had to cancel the Charity Bazaar for 2021. Instead of this one big event we will organize few smaller events: a Charity walk , an Art Auction, a Food basket auction, a Women's brunch, an International Food festival. Each event will be dedicated to one or two specific NGOs we know, and we trust.
Our charity work includes also a monthly food delivery service.
We are always looking for volunteers, even if it's a one-time contribution. Please contact fundraising@iwck.org  for donations, to volunteer, and with any leads that could help us achieve our charity goals.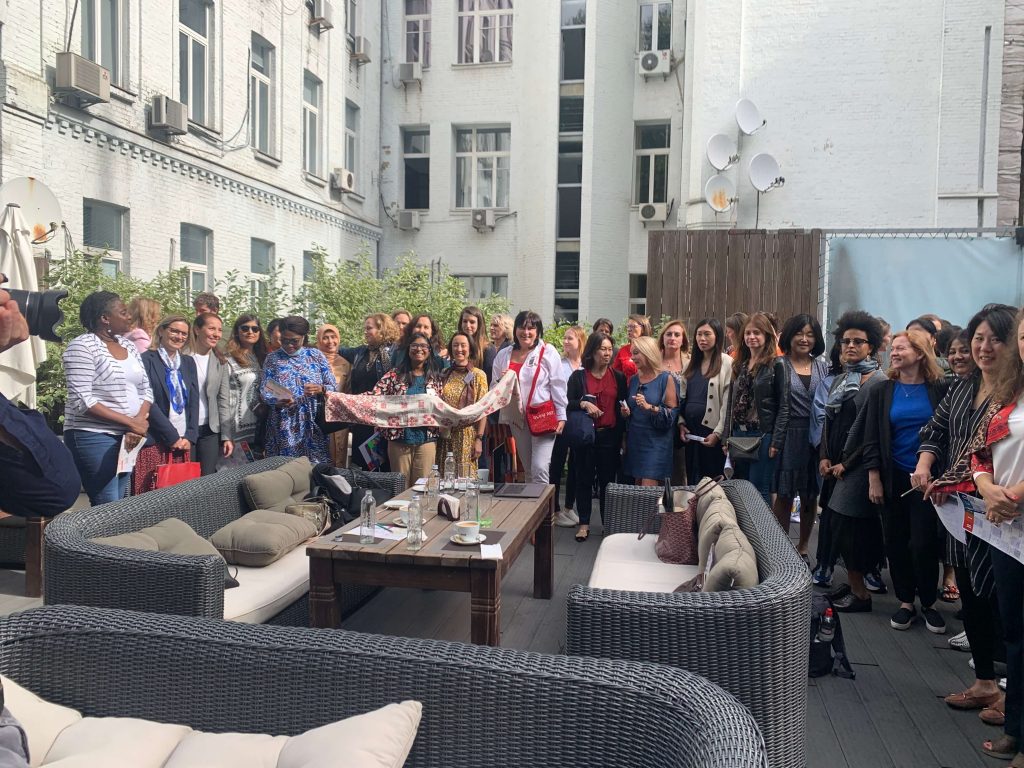 Benefits of the Membership

Our Interest groups are great for socializing, improving your talents and learning new languages with native speakers.

Join in on exclusive cultural events to learn more about different countries and cultures, and meet new friends during social events.

Help those in need and support the local community by volunteering for IWCK charitable initiatives.
Steering Committee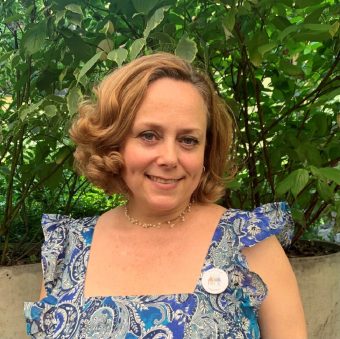 President
Christina Croenewald
Christina Croenewald
I am the spouse of a South African diplomat and the mother of three handsome sons aged 22, 16 and 13. I obtained a BA-Law Degree from the University of Johannesburg. I also had the wonderful privilege to travel the world as a Flight Attendant. Travelling expanded my views and opinions in a significant way and left me deeply intrigued and respectful of all the beautiful cultures and people of our planet. It also exposed me to life's injustices and the hardships of too many people. As a young mother, I made a personal decision to dedicate my life in service of those less fortunate.
In 2007 I started my journey in the NGO sector in South Africa where I gained immeasurable experience and skills as a frontline worker. I also had the immense opportunity to establish and manage a Not for Profit Organization, Lesedi la Batho.
I have found my life's purpose through the work that I do. I am highly motivated, positive, resilient and unashamedly ethical. I will always give my best no matter how small or insignificant the task. I strive to be a contributing member of society, feeling passionate to serve mankind and being part of making the world a great place for all. As the president of IWCK, I will serve the organization to the best of my abilities.
Vice President
Olena Podoleva
Olena Podoleva
I am PhD of economics, Professor, merited economist of Ukraine, Vice President and member of the Board at the ICC Ukraine. I am responsible for different international projects and education. However, the activities around women in business and leadership concern me the most. I am the member of the Women Internation Leadership Network. We support women's empowerment in business and technology. We help them to create a network, exchange experience, communicate, learn from each other, find a mentor, investors. We organize different events among them trainings, panel discussions, webinars, forum etc.
I have two grown up children: daughter and son.
Treasurer
Julia Sotnichenko
Julia Sotnichenko
I was born in Kyiv, Ukraine. I have a degree in Applied mathematics and
in Finance and Credit. I am married; my husband is Bulgarian. We have
two sons. The elder son graduated from university, works, and is
married. The younger son (13 years old) is in school. Since I became a
member in 2015, IWCK has become an essential part of my life. I
especially like our Cooking group and Monday's morning coffee Chat. I
miss everyone now!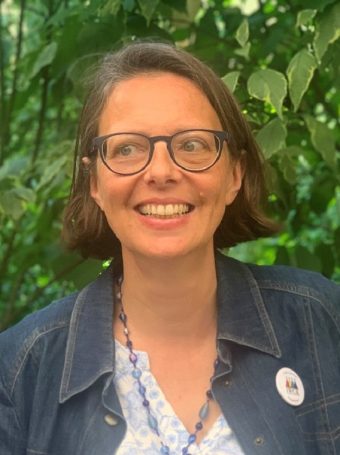 Head of Fundraising
Marie Aubet
Marie Aubet
I grew up in France but spent most of my adult life abroad, and we adopted Vienna as our family base. I arrived in Kiev with my husband in January 2018, our three grown-up children live in Western Europe.
I am a teacher of French as a foreign language, mostly online. I love meeting new people and discovering thanks to them new cultures and languages.
I have been a member of IWCK since 2018: active in the walking group, the Pysanka, the French Club and the Charity Committee.
Knowing the huge needs of seniors, women, children, and people with disabilities I am highly motivated with the Fundraising Committee to raise as much funds as possible to help.
Co-Head of Fundraising
Alexandra Popova
Alexandra Popova
I'm from Bulgaria, in Kiev already 3 years and with IWCK from the beginning, first year as a member, the next two in the committee.
I have more than 10 years experience as a Business Operations Analyst in the IT industry with great communication and organizational skills. I volunteered in the same NGO in Lebanon and I believe my experience so far will bring added value to IWCK.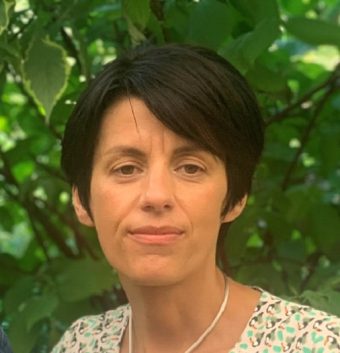 Co-Head of Fundraising
Cecile Fournier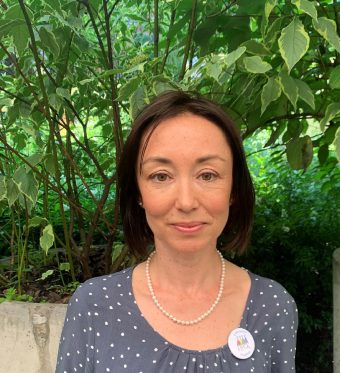 Head of Hospitality
Iva Naglic Dolic
Iva Naglic Dolic
I am from Croatia, probably the most beautiful country in the world. As soon as I moved to Kyiv in 2020., with my husband and son, I joined IWCK. I have some experience in PR, marketing, communications, and organizing events. Basically, I love writing, traveling, meeting people, and gathering them. Whenever, I have the opportunity, I volunteer and promote social responsibility.
I know that coming to a new country, especially in time of the pandemic could be challenging. After falling in love with Kyiv and IWCK, I want to welcome new members, help them find new friends and share with them my fascination with Kyiv street art, parks, and cafes.
Head of Membership
Christine El-Hifnawi
Christine El-Hifnawi
I arrived in Kyiv with my husband in January 2019 from Washington, DC. Joining IWCK was one of the first things I did and it introduced me to a wonderful group of people. Our move meant that I had to leave my job in fundraising and nonprofit management. Being a part of IWCK lets me use my professional skills while I am taking a break from paid work. I have two lovely daughters, 21 and 22, who are both at university in the US right now, and I miss them very much. My favorite place to be is outside, walking, hiking or sitting on a park bench. The best part of Kyiv for me is all the good restaurants and cafes, especially the cocktails.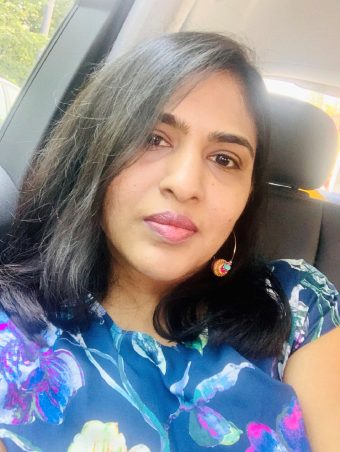 Head of Communications
Riddhi Shah
Riddhi Shah
I am basically from India and live in Kyiv for almost ten years now. I have wonderful six years old twins – a boy and a girl around whom my world revolves. I joined IWCK three years back hoping for socializing, finding new activities to do and to make new friends. Writing medical reports in past has let me take this responsibility of communicating about work and activities going on in IWCK by preparing newsletters and other communications for IWCK members.
Head of Interest Groups
Ene Mii Kuusk
Ene Mii Kuusk
My name is Ene, I'm from Estonia and I'm living in Kyev since Autumn 2019, together with my husband (who is Estonian ambassador here) and 4 lovely daughters. I would love to help to organize the work of IWCK and spread info about it, in order to help Ukrainian society and especially people in need. One of the things I admire here is open-heart, warmness and braveness of Ukrainian people. And of course weather, which is much warmer than in Estonia! Real Ukrainian watermelons and peaches-apricots-grapes taste totally different from the imported ones in Estonia:)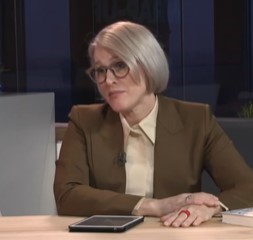 Member of Board of Overseers
Kari Hiepko Odermann
Kari Hiepko Odermann
From 2013-2017 I was active in a similar group in India, Delhi Network. There, I managed the organizations marketing activities, including branding, online and social media, and event strategy. I also created and designed complete social media marketing campaigns during my tenure and gained valuable fundraising experience. My current work load will not allow for me to be as proactive with IWCK but I will support the group as a supervisor.
We make sure IWCK can continue to welcome everyone, and we ensure the club follows Ukrainian laws and our own charter.
Member of Board of Overseers
Tanya Prosvirina
Tanya Prosvirina
To make sure IWCK can continue to welcome everyone, we
as supervisors ensure the club follows Ukrainian
laws and our own charter.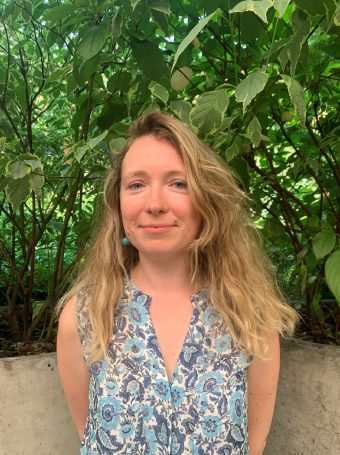 Special Event Coordinator
Elena Fedotova
Elena Fedotova
Originally from Russia I enjoy travelling and my journey has stopped in Kiev for about four years by now. I'm a graduated teacher of French but my background is wider than that - I worked as a Translator, Commercial Assistant in different international companies in Moscow. However, I've always been interested in helping people, which is why I was already a part of the Steering Committee of IWCK 2018-2019 as a Head of Membership. This time being a Head of Interest Groups I'll try to make your life brighter with many activities with the help of leaders of these groups!
Special Volunteer Support
Elena Benetta
Elena Benetta
I'm a fifth year IWCK member as well and two of them I was a Steering Committee (SC) member as Head of Communication and Head of Interest Groups, and I was in Charity Committee (CC) all these years. This is my gap year! But as you can guess I can't sit still for too long. I'm natively from Kiev I can be helpful with lots of different projects. Exactly for that reason I was kindly invited by SC as a Special Volunteer. I am happy to help IWCK SC and its members to enjoy time in Ukraine!
We make sure IWCK can continue to welcome everyone, and we ensure the club follows Ukrainian laws and our own charter.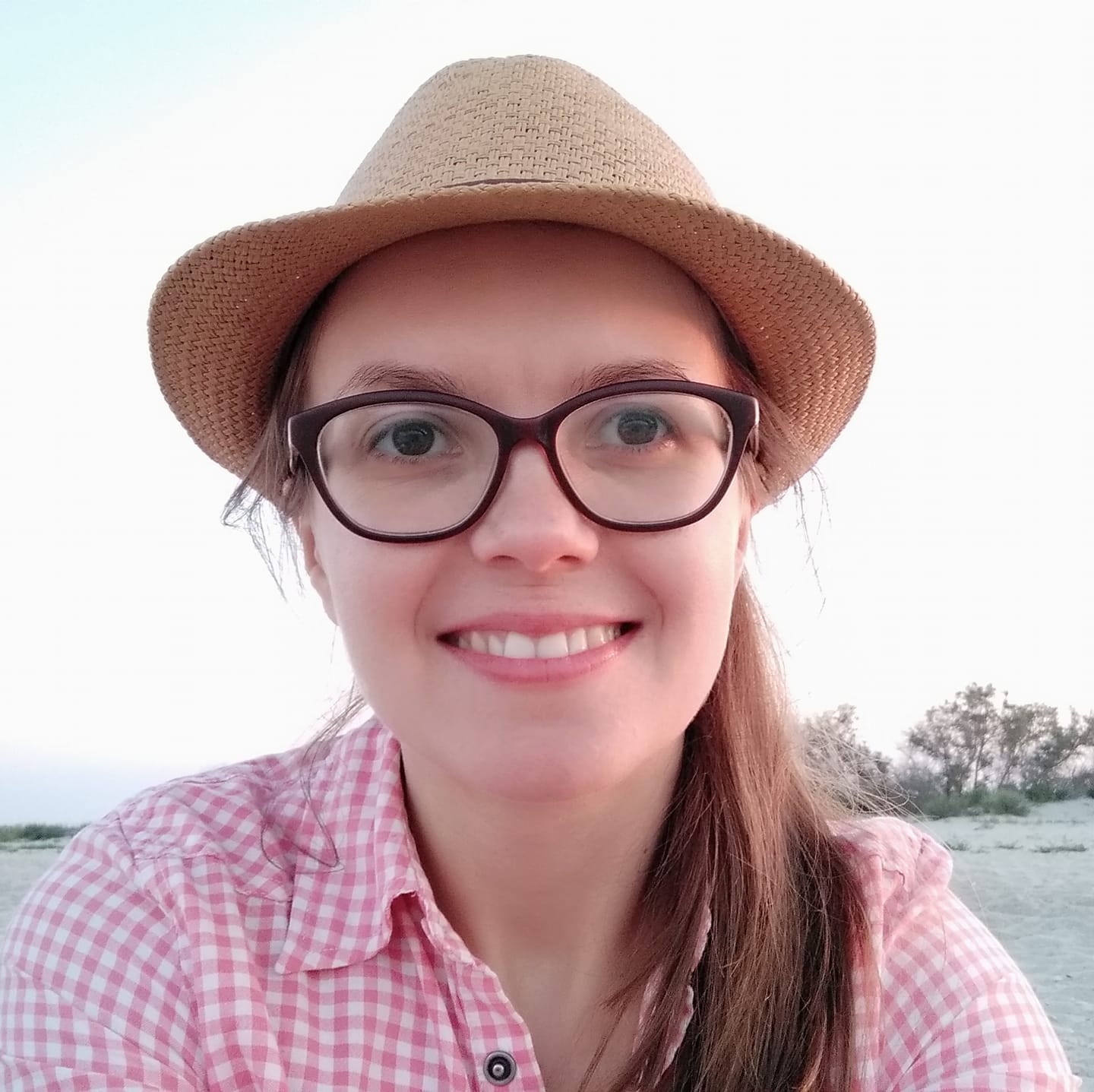 IWCK Coordinator/Office Manager
Olena Myrvoda
Olena Myrvoda
I am from Ukraine. Married, love nature exploring, running. Passionate about birdwatching. I am responsible for running of the office, coordinating administrative tasks and assisting Steering committee.
FAQs about the membership
Who can join IWCK?
IWCK Membership is open to anyone, regardless of nationality, background, and gender. Our membership is comprised of people from the international community but we also welcome Ukrainians who have social and cultural links with the international community.
When should I join IWCK?
You may join IWCK at any time.  Our membership year runs from September to June, although many of our Interest Groups continue to meet throughout the summer.
How much does it cost?
The fee for the 2021-2022 season is 2500 UAH. Your membership dues cover the costs of our General Meetings and general office needs.  Any surplus from membership dues goes to our charity fund to support projects in Kyiv.
What are the benefits of joining IWCK?
Being an IWCK member gives you lots of benefits. IWCK is a network of local and expatriate women and men who are united by their love for Ukraine and their wish to help people. Therefore, becoming our member, you are bound to make connections that will enrich your life in Kyiv (and beyond!).
Secondly, you'll have an opportunity to attend all events, organized by IWCK for its members (entertainment events, parties, tours in and around Kyiv, charity events).
Press
Journalists who need information or an interview with the International Women's Club of Kyiv representatives can expedite their inquiry by providing details regarding the nature of their request via email. This information will make it easier to quickly answer your questions or connect you to the right spokesperson. Please send your email to our Head of Communications Anna Jüngen at communication@iwck.org or to our office coordinator Olena at coordinator@iwck.org.
You can also download our press-releases on IWCK Charity Bazaar: