Ceramics group
Shaping clay, waiting for its dry for days, processing, colouring and again waiting for the processing takes patience. Nevertheless, the joy you get from the result is worth the wait. Decorating your house with your work, giving it as a present, or using it for your dinner table, it gives people an incredible joy.
You have fun while making ceramics, and while you are having fun, you grow and improve.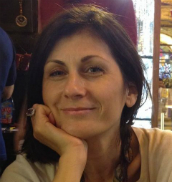 If you would like to enjoy Ceramics with me every Monday or Friday between 10:00 -12:00  you can contact at sebnem@synchron.com.ua or 063 322 3242.
To see the full list of Interest Groups, follow the link.