Ukrainian Art Auction Online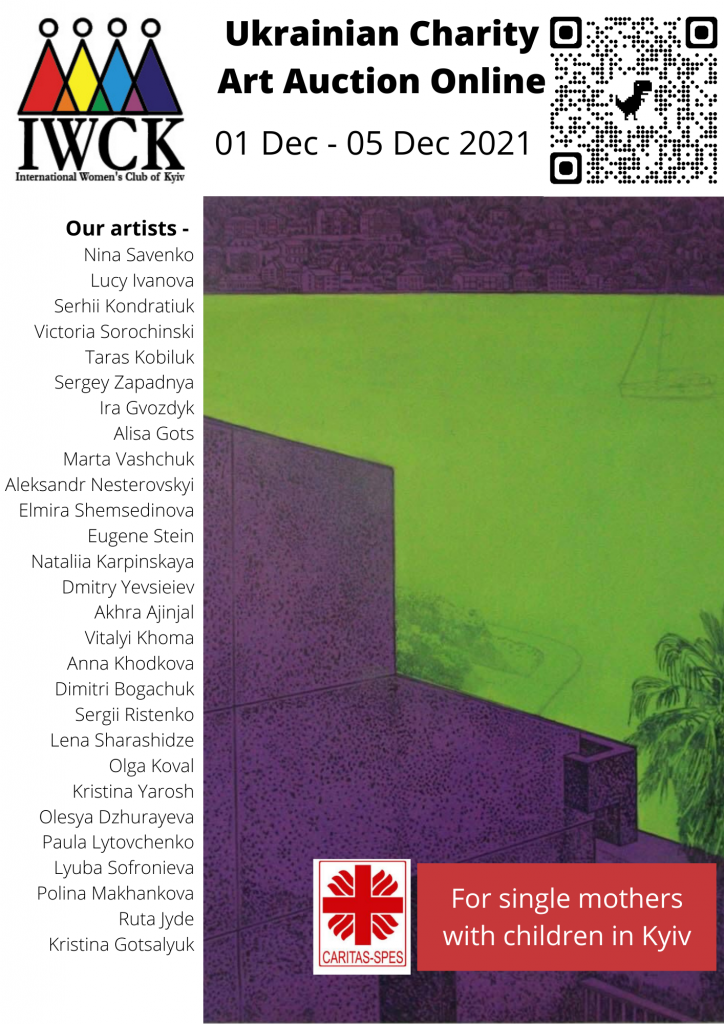 International Women's Club of Kyiv – IWCK- and Ivanna BERTRAND (Photo Kyiv fair/ ArtEast gallery/ Kyiv Agenda) present Charity Auction of Ukrainian Art, online.Special thanks to Oksana ARES (graphist) for her precious help to design this catalog.The auction will be held from the 1st of December 4.00 am till the 5th of december 10.00 pm.The collection of this charity auction includes over 40 paintings, graphic pieces, sculptures and photos accomplished by established and emerging contemporary ukrainian artists and also artists among our IWCK members. We have created a separate FB page, "IWCK Ukrainian Art Auction Online" , dedicated to this event. Please like and follow this page and check out Art Auction Catalog uploaded their. Please click on the link (https://www.facebook.com/Ukrainian-Art-Auction-Online-112550031255719) or scan this QR code to open the page.We wish you good luck in these auction days!
Date • 12/01/2021
Time • 16:00 onwards
Place • Online
To see the full list of the Events, follow the link.