Turkish (Mediterranean) Cooking
This is an interactive cooking group and aims to gather people to cook together and enjoy eating the cooked meal together. It will start with Turkish recipes but main aim is to exchange recipes within Mediterranean countries. Anybody with or without experience in cooking and/or have an interest on Mediterranean dishes can join. There will be discussions held and seminars given about nutrition, healthy cooking for children, preservation of foods, Mediterranean diet etc.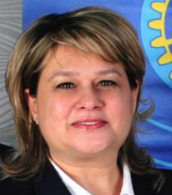 Please contact group leader Nur Civelek at nturkeli@gmail.com  if you would like to join this group.
To see the full list of Interest Groups, follow the link.